5 Reasons Why Businesses in Ottawa and Montreal Need Custom Embroidery
Turn heads and stand out from the crowd with professional embroidery for your business or event. Develop a memorable image for your Ottawa or Montreal brand with top-quality, custom embroidery designed to enhance your company's presence.
Embroidery is a versatile form of decoration that blends modern, high-technology equipment with ancient, skilled techniques. It is an old and traditional way to decorate fabrics and embellish clothing. But recently, there has been a revival in Ottawa and Montreal for embroidered products for several reasons.
Ottawa and Montreal are known for their vibrant culture and are full of events where having embroidered clothing can help your brand stand out. It can also help you provide a cohesive, professional look for your employees if you own a business in Ottawa. Suppose you're looking to build a business in Ottawa or just looking to create some promotional marketing materials for your event. In that case, embroidery is the way to go.
What is Embroidery and why should businesses in Ottawa and Montreal care?
Embroidery is the process of using a needle to create a stitched design on a piece of fabric. It provides a touch of class and can help your Ottawa or Montreal-based business or event stand out from the crowd. If you are looking for something unique for your business, consider embroidery.
What's the difference between Embroidery and Screen Printing?
Sometimes, a screen print just won't cut it. For those times, we offer custom embroidery!
Screen printing is a printing technique done on top of the fabric. Embroidery is a method where the design is actually stitched into the material.
The main advantage of embroidery is that it creates a design that stands out from the fabric itself. This creates a 3D effect that's great for customers who are looking for something with more detail or dimension than screen printing can provide. The biggest drawback is that it takes more time to create than screen printing.
5 Reasons Your Ottawa or Montreal-based Business or Event Should Use Embroidery.
1) Embroidery is perfect for your Ottawa/Montreal Business uniforms, clothes and apparel
Embroidery is fantastic for custom clothing and apparel, such as custom hats and custom t-shirts. It can be used for your next trade show or marketing campaign.
Custom embroidered apparel can be a powerful way to market your business, brand, or event. The right embroidery will help you stand out in a crowd. Embroidered apparel can also be a great way to create a sense of unity amongst employees. You can use custom embroidered workwear and uniforms to motivate employees and increase productivity. And it's not just for adults, embroidered school uniforms are gaining popularity with parents who want their kids to look sharp on the playground and in the classroom.
2) Embroidery looks excellent on thicker material
Embroidery is a great way to make your logo stand out. While it can be done on thinner materials, it looks best on thicker materials like sweatpants, custom jackets, custom sweaters, blankets, and more. Looking for a classy yet contemporary look to get your logo seen? Then embroidery is definitely the way to go.
3) Get creative with embroidery and make unique designs that will help your Ottawa/Montreal business stand out
When you think about it, embroidery is like tattooing your clothes. It's a way to put your personal mark on something and make it distinctly yours. When you go out into the world wearing your embroidered name or favourite catchphrase, you're sharing a little piece of yourself with everyone who sees you.
4) Embroidery is durable and weather-resistant
Embroidery is a beautiful, elegant way to make your logo or message stand out.
But you may be thinking: what if the embroidery wears out? What if it fades over time?
We're here to tell you that those worries are in the past. With modern embroidery printing techniques and materials, you can rest assured that your logo will last as long as possible. Whether sitting in a sunny window or being dragged through the dirt on a construction site.
5) Embroidery is professional looking and makes people think that you care about quality workmanship
Embroidery is the perfect way to make a garment look professional and show off your own workmanship.
Embroidering a shirt or jacket with your company's logo makes it look more like a uniform—and business-like—than simply printing the logo. It also gives people the impression that you care about quality since embroidery is more challenging to do yourself than printing on a shirt.
And if you're using embroidery just for fun, it makes homemade clothing and items look even more special and well-made.
So whether you're looking to make your business more professional or just make your next sewing project look extra polished, embroidery is the way!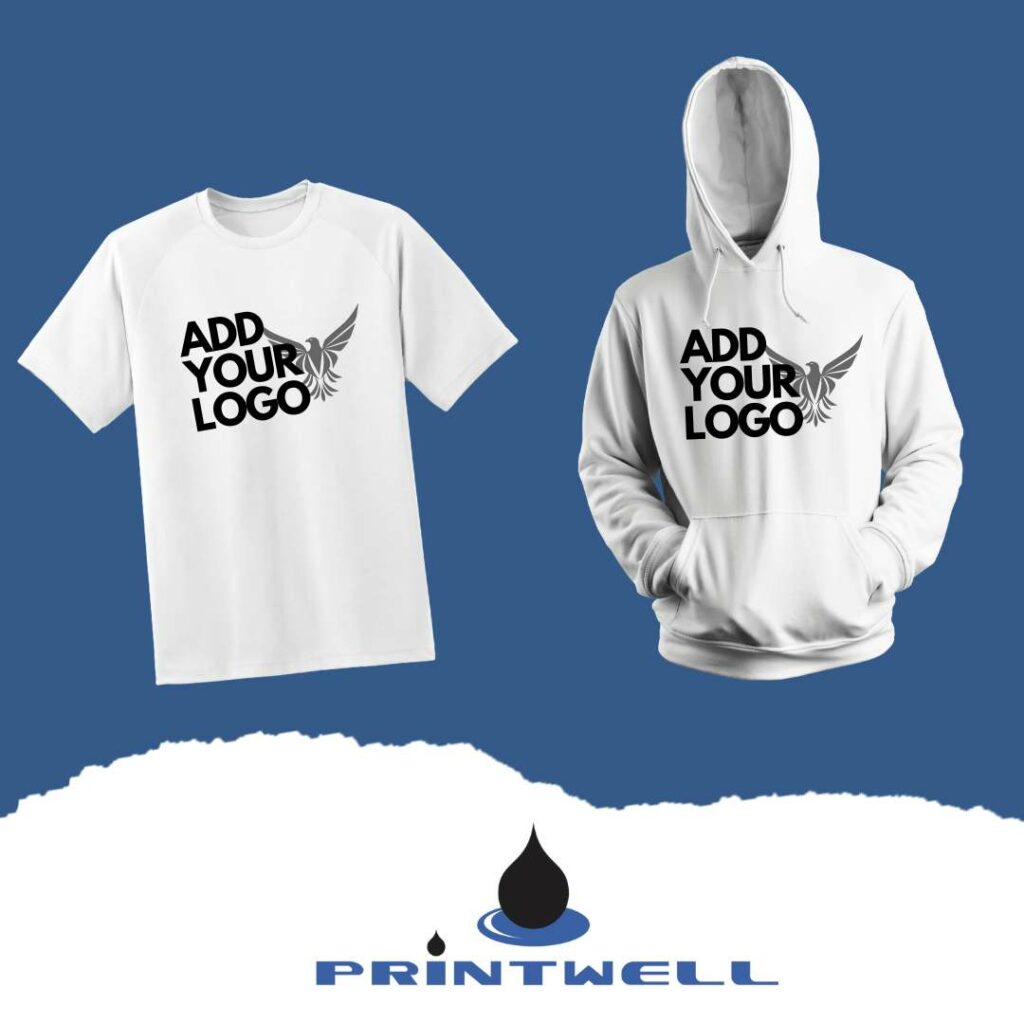 Ordering embroidery printouts in Ottawa or Montreal? We've got you covered.
Get printouts with Printwell custom printing ottawa, your trusted specialists in online embroidery printing for your next embroidery project. Whether you're looking to get an embroidery of a favourite picture, or something more unique like an embroidered piece of art for your home, Printwell can help make it happen. And because we specialize in online printing services, we offer unbeatable prices that other print shops just can't compete with.
So how does the process work? First, select what you'd like to get printed and upload your file to our website. Then, using our secure online payment system—which also accepts PayPal and Apple Pay—pay for your order. You'll receive an email confirmation and be able to track the progress of your order through every step of the process. Once it's ready to ship out, our reliable courier delivery service will bring it right to your door. It's that easy!
Whether you're looking for custom embroidery or something else entirely—our specialty is custom printing services, so if you have a project idea in mind but aren't sure how to make it happen, get in contact now at [email protected], and we'll help you figure it out