Professional Ottawa Embroidery Services
Experience the best in Ottawa embroidery at Printwell
At Printwell, we provide top-notch embroidery services to customers in Ottawa and beyond. Whether you need just a few custom embroidered shirts or a large bulk order, our team has the skills and experience to deliver high-quality results. We can embroider on various materials, including cotton, polyester, and blends, and our fast turnaround times mean you won't have to wait long to get your finished products.
Plus, with our state-of-the-art colour matching system, you can trust that we will accurately reproduce the colours in your design on your finished garments. If you require professional, reliable embroidery services in Ottawa, look at Printwell. Contact us today to learn more and get a quote for your project.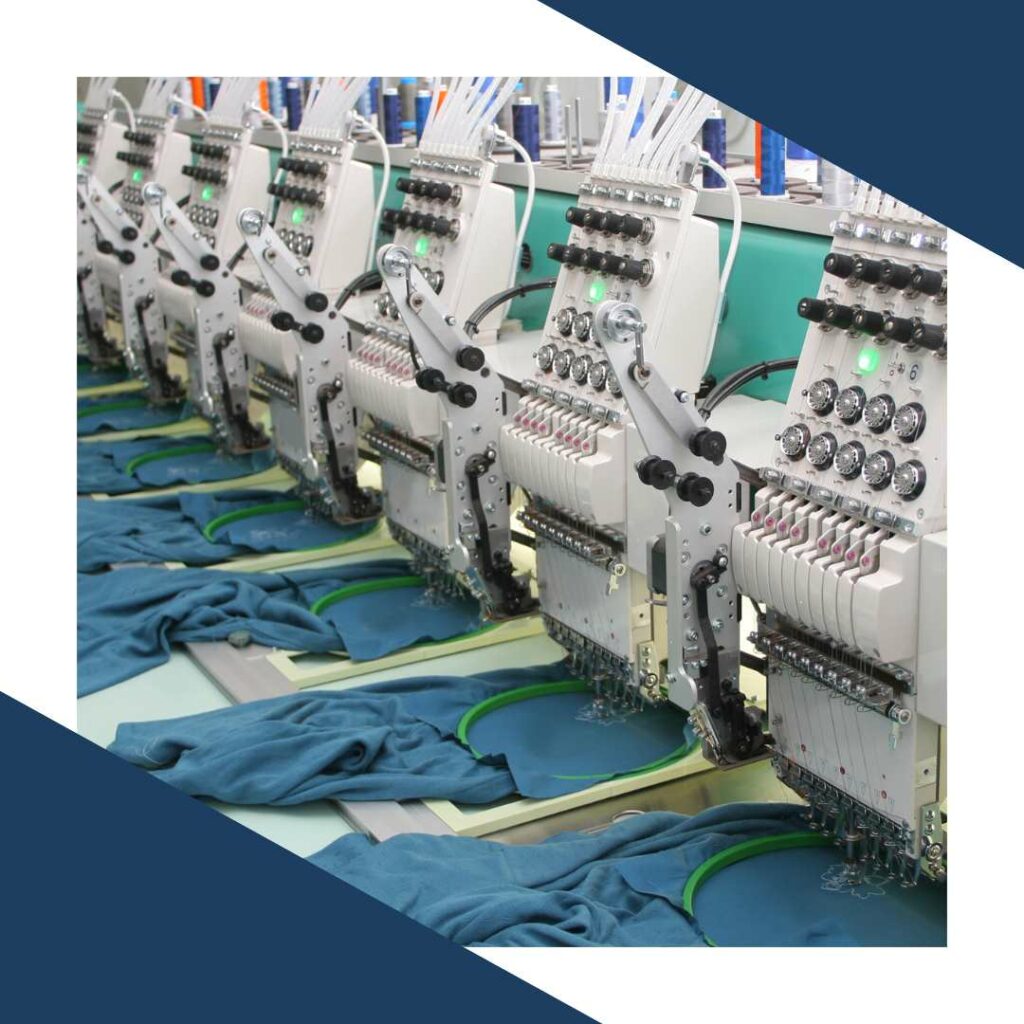 Most commonly embroidered products in Ottawa
Design and customize now!
Ottawa Embroidery FAQ

Embroidery is a decorative sewing technique in which a design is created by stitching thread onto a fabric.

Some benefits of embroidery include a high-quality, professional appearance, durability, and the ability to embroider on a wide range of materials.

Our embroidery services can embroider on various materials including cotton, polyester, and blends.

The embroidery process typically takes 3-10 business days, depending on the size of the order and the complexity of the design.

We do not have a minimum order requirement for our embroidery services.

Yes, we can embroider custom designs for our clients. Simply send us your artwork, and we will work with you to bring your vision to life.

To ensure the longevity of your embroidered garments, we recommend washing them inside out in cold water and tumble drying them on a low heat setting.

Yes, we do offer rush turnaround times for an additional fee. Please contact us to discuss your project, and we will do our best to accommodate your timeline.

To place an order for embroidery, contact us with the details of your project, including the desired quantity, embroidery locations, and artwork. We will then provide you with a quote and work with you to finalize the details of your order. You can also use our easy-to-use online design tool.

Yes, we offer discounts for bulk orders. The larger the quantity, the lower the price per unit. Contact us for a custom quote for your bulk order.

We use a colour matching system to ensure that the colours in your design are accurately reproduced on your garments.

While we do not offer free shipping for custom embroidery items, we will work with you to find the most cost-effective shipping solution for your order. Please let us know your location, and we can provide you with a quote for shipping costs.

We stand behind the quality of our embroidery services and offer a 100% satisfaction guarantee. If you are not completely satisfied with your order, don't hesitate to get in touch with us, and we will do our best to resolve any issues.