Create Your Own Custom TShirts in Ottawa!
High Quality Custom Tshirts in Ottawa!
At Printwell, we specialize in creating unique and custom tshirts in Ottawa that are perfect for any occasion. Whether you're looking to make a statement with a one-of-a-kind design, or just want to add a personal touch to your wardrobe, we've got you covered.
Our team of experienced designers and state-of-the-art printing equipment can bring your vision to life. Our printing experts will be there for you every step of the way to ensure that your custom t-shirt perfectly captures your style and personality.
We pride ourselves on fast turnaround times and excellent customer service. Contact us today to get started on your custom t-shirt order!
Design Your Own Tshirt
Pre-Designed Shirts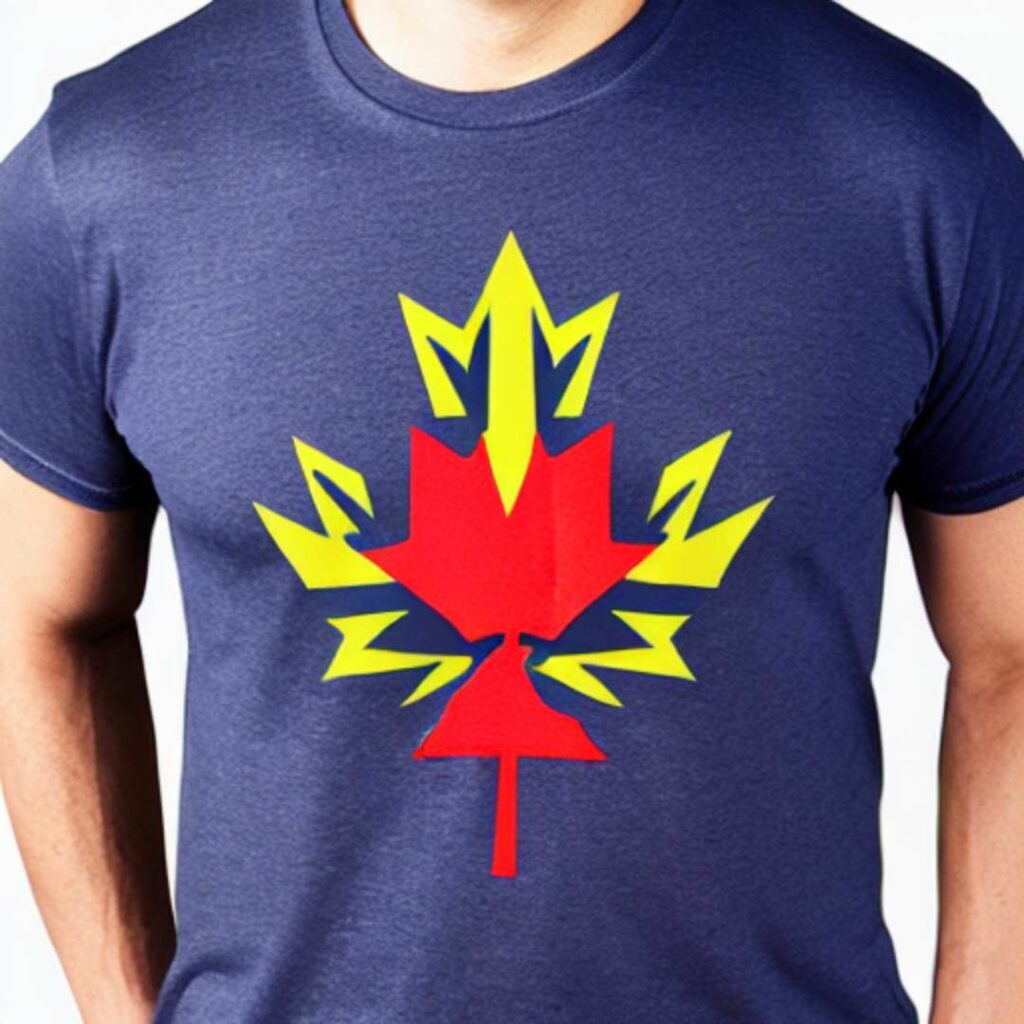 Most Popular Custom Tshirts in Ottawa
Design and personalize your own custom Tshirt now!
Reliable Custom Tshirt Ottawa Printing Services
Design and customize your own custom Tshirt now!
Printwell is the most reliable choice for t-shirt printing in Ottawa. Our experienced designers and printers use only the best equipment and materials to produce high-quality, long-lasting prints. We ensure that your t-shirts match what you envision, and we are known for our on-time delivery, even for tight deadlines. Whether you need a small batch of personalized t-shirts or a large order for a corporate event, Printwell has the expertise and resources to make it happen. Choose us for the best Ottawa shirt printing services.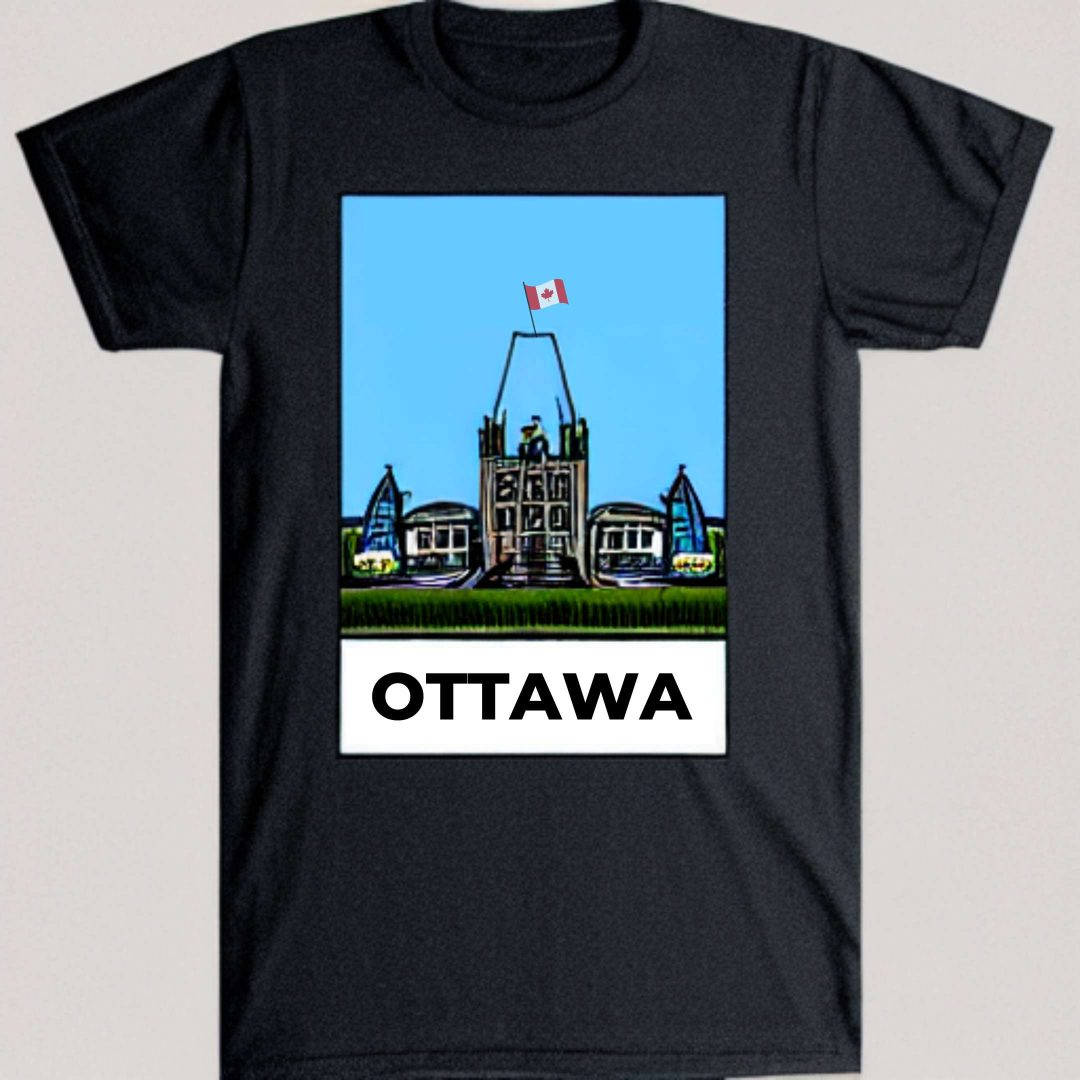 Custom Tshirts Ottawa FAQ
The process for custom t-shirt printing typically involves the following steps:
Designing or selecting a design for the t-shirt
Choosing the t-shirt material and style
Submitting the design and placing an order
Receiving a proof or mockup of the design for approval
Printing the t-shirts and preparing them for delivery
Yes, Printwell allow customers to use their own designs for custom t-shirts.
The cost of printing a custom t-shirt depends on a number of factors, including the number of t-shirts being published, the complexity of the design, the type of printing method being used, and the quality of the t-shirt material. Contact us to learn more about the custom t-shirt printing methods we use at Printwell Canada.
The minimum order quantity for custom t-shirts can vary depending on the item. Contact us for further information should you have any questions.
The turnaround time for custom t-shirt printing at Printwell will depend on the complexity of the order. On average, it takes about a week to print and deliver custom t-shirts.
There are several different printing methods that can be used for custom t-shirts, including screen printing, direct-to-garment printing, heat transfer printing, and embroidery. Each method has its own pros and cons, and the best choice will depend on the specific needs of the customer. Contact us for more details
Contact us for more information
At Printwell, we are committed to 100% customer satisfaction and offer a guarantee for our custom t-shirts. While custom t-shirts are not generally eligible for return or exchange, we will work with you to find a solution if there is a problem with your order. If you are not satisfied with your custom t-shirts, please don't hesitate to contact us so that we can make it right.
Yes, at Printwell, we will provide a proof or mockup of your custom t-shirt design for you to review and approve before the order is printed. This allows you to make any necessary changes or adjustments to the design before it is finalized
At Printwell, we do not print designs that contain copyrighted or trademarked images. We also have specific guidelines for the creation of custom t-shirts, which you can discuss with our team when you place your order.