How to order your Bundle and receive a Discount
Go to the product page of one of the bundle items. (Links are available within each bundle description below)
Select the quantity/size listed in the bundle.
Customize your item.
Add the customized item to your cart.
Repeat steps 1-4 for all the items in a bundle.
When you go to your cart, you will see your bundle discount applied before the cart total.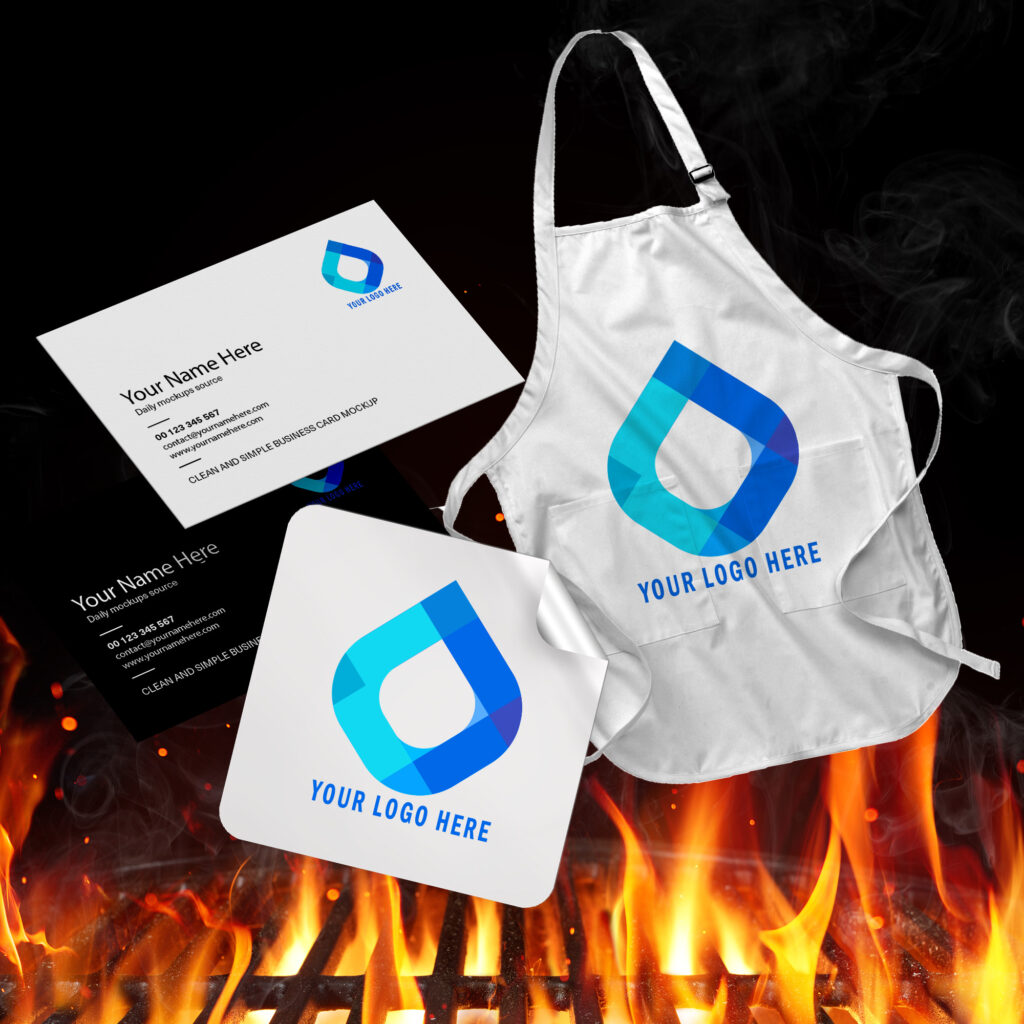 Get Fired-Up Apron Bundle
You can't buy happiness, but you can buy this epic custom Apron Bundle.
Do you have the skills to impress your customers? This flat-fronted apron with adjustable neck strap is a must-have item for all kitchen staff, cooks or bakers everywhere. A chef and accomplished cook will be proud to wear his new apron in the kitchen every day. It also makes a great gift for your colleagues who love to cook or host barbecues!
Regular Price : $100.97 
Sale Price : $54.99 (Save $45.98)
Add these products to your cart to apply this discount.
Brand Awareness Swag Essentials
Got a potential marketing opportunity come up? Looking to properly represent your business? Look No further than this essentials kit.
This essentials kit can provide a quick solution to a marketing event you or your business may be attending. Really stand out from others with custom apparel to make your staff really pop out. Perfect for trade shows or other small events that you would like to proudly display your company image.
Regular Price : $184.95
Sale Price : $99.99 (Save $84.96)
Add these products to your cart to apply this discount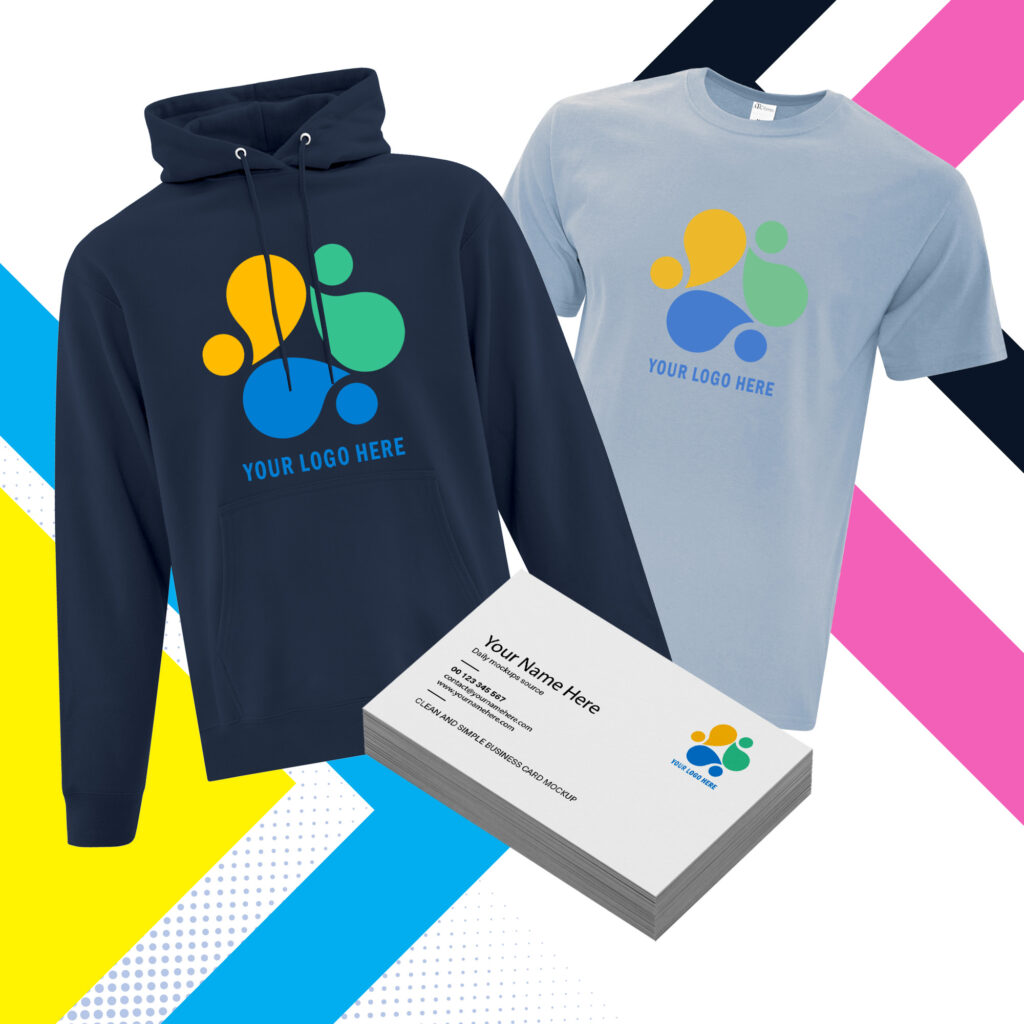 Brand Awareness Swag Deluxe
Similar to the smaller brand awareness kit, just larger for bigger marketing opportunities.
A larger clothing essentials kit for a marketing opportunity. Great for corporate retreats to really stand out and get your name and logo seen. Get both the apparel for your own staff to stand out, and business cards to give out in this bundle.
Regular Price : $355.87
Sale Price : $199.99 (Save $155.88)
Add these products to your cart to apply this discount